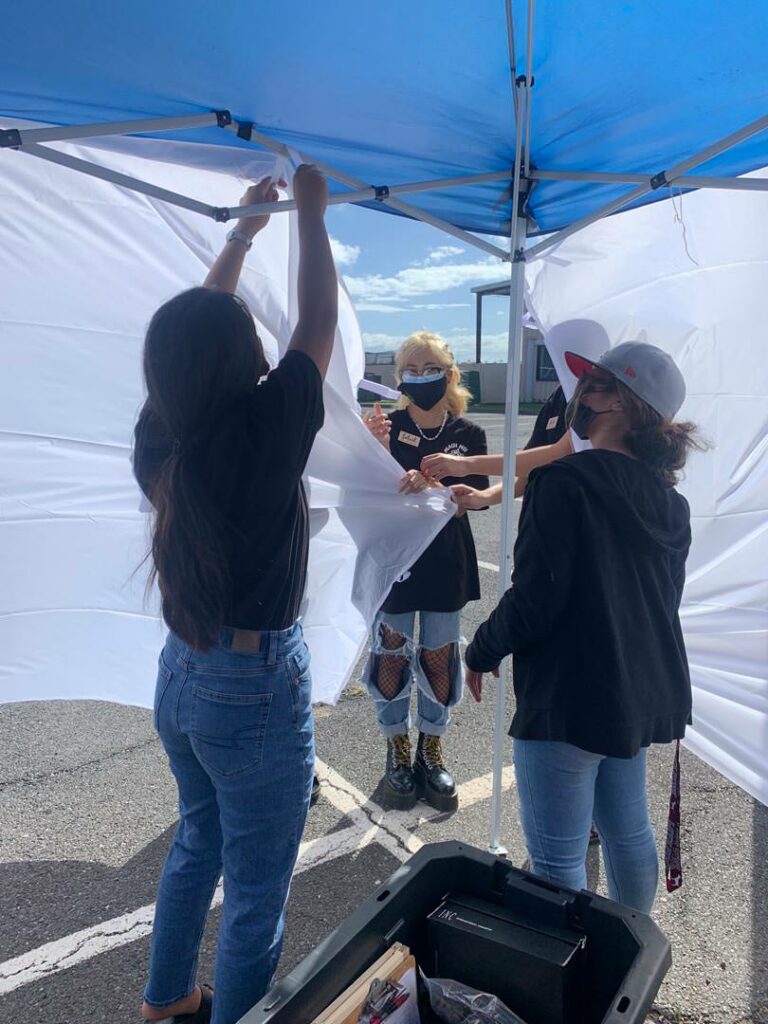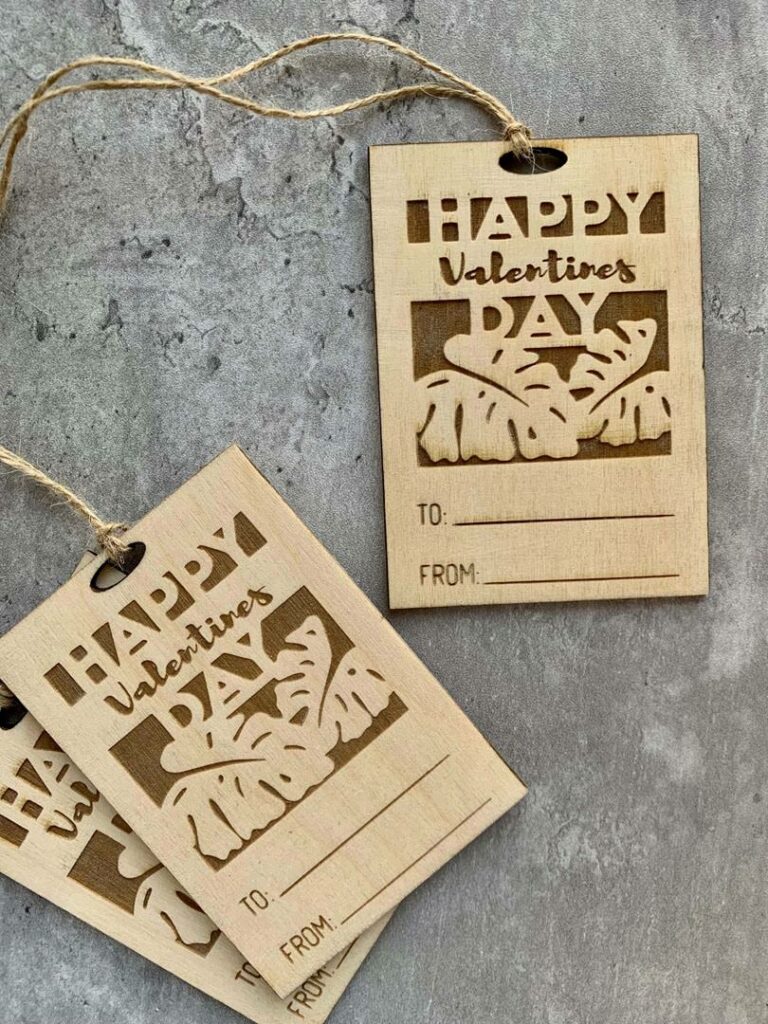 Youth Entrepreneurship Program 
Our youth-led project, Maui Hui Mākeke allows the Youth Entrepreneurs to design, create and sell products. We currently have several products we are selling online and at the Sunday market. Our products include NEW Valentines day gift tags, earrings, mini cutting boards, locally made trucker hats and decorative wall hangings.
Visit us this sunday at the market from 4 – 8 PM, located at the Kahului shopping center. Or, shop our products online!
All revenue generated by the Mākeke goes back to the program and supports scholarship stipends for each of the youth, encouraging them to reinvest in their career goals.
For Super Hui Heroes, use discount code "VDAY" at check out for a discount on any of our products!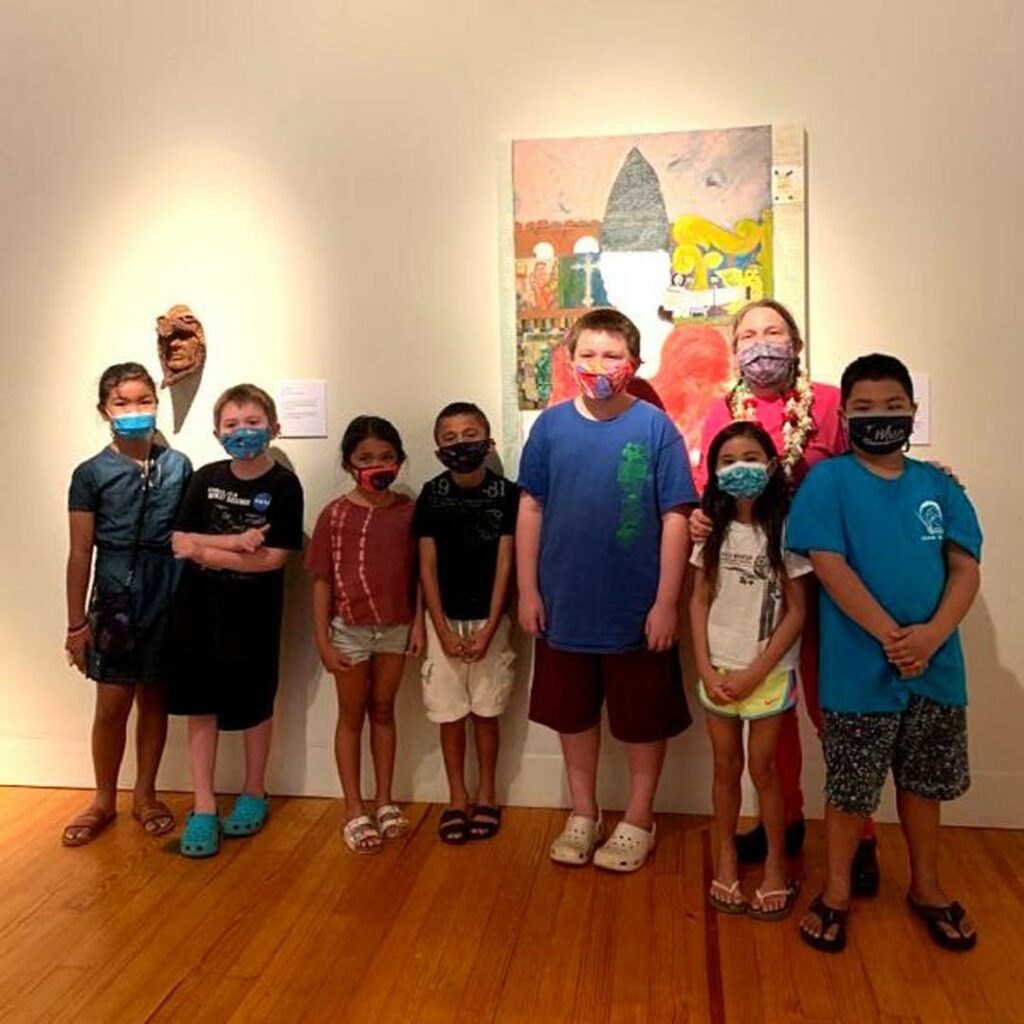 Kumu Nancy and Our Creative Geniuses Afternoon Art at the MACC
"Don't ever feel bad if your work is not chosen to be in a juried exhibit because like I said earlier, the jurors who get to choose the art all have their own opinions, so they are choosing things based on their own likes and dislikes, that has nothing to do with how good your art is."
This is the message that Kumu Nancy delivered to her Creative Geniuses art students who joined her in a private gallery tour and class at the MACC in honor of Kumu Nancy's artwork being chosen for this year's Schaefer Portrait Challenge, a competition that takes place once every three years.
After her intro and the gallery tour, Kumu Nancy set out a task for our Creative Geniuses: Choose an art piece that you like (or don't like) and draw it as your own. Each of our young artists (and some of our parents) chose their paper and drawing materials, grabbed a stool, and spread out among the gallery, all choosing very different pieces to work on. They worked diligently as Kumu Nancy visited each of them to admire their work and give feedback. At the end of the afternoon, they all gathered together to share their artwork and thoughts before snapping a group photo with Kumu Nancy in front of her portrait (that she said was okay to block because she wanted to see all her creative geniuses in the picture rather than her painting).
Throughout the years, Kumu Nancy has inspired and empowered our keiki to express themselves through their art. Her patience, kindness, joy, and room-filling laughter can only be surpassed by the pride she has for her students and the enthusiasm she shares when talking about them and their artwork.
Mahalo, Kumu Nancy, for being a Maui Hui Hero for Keiki.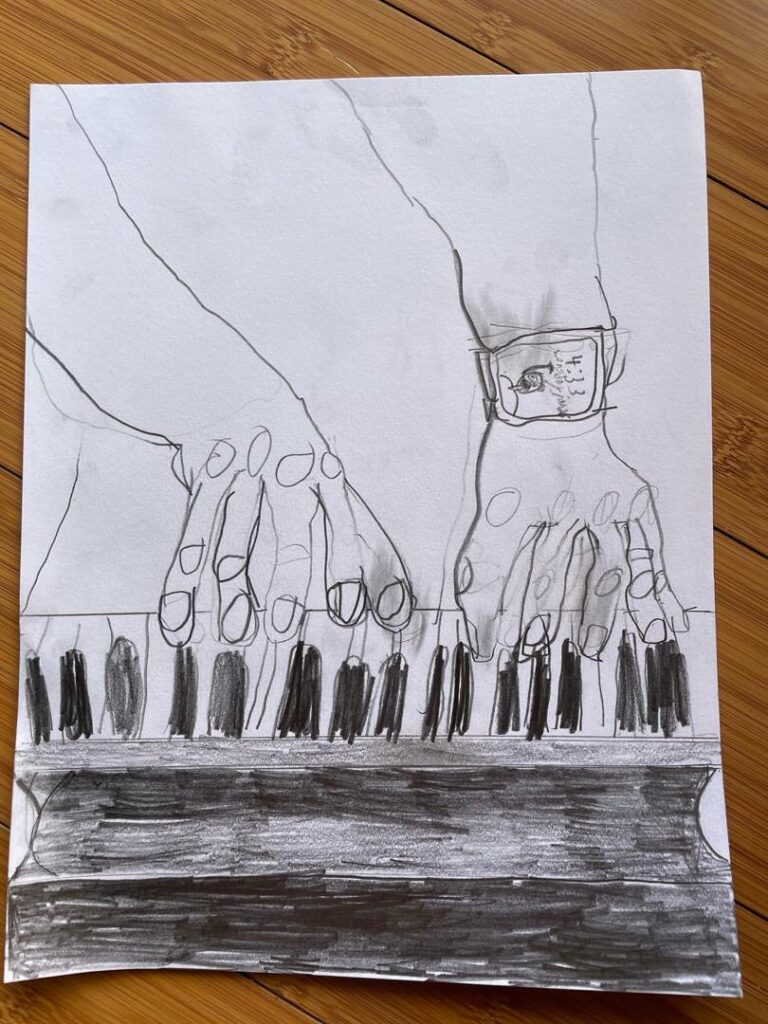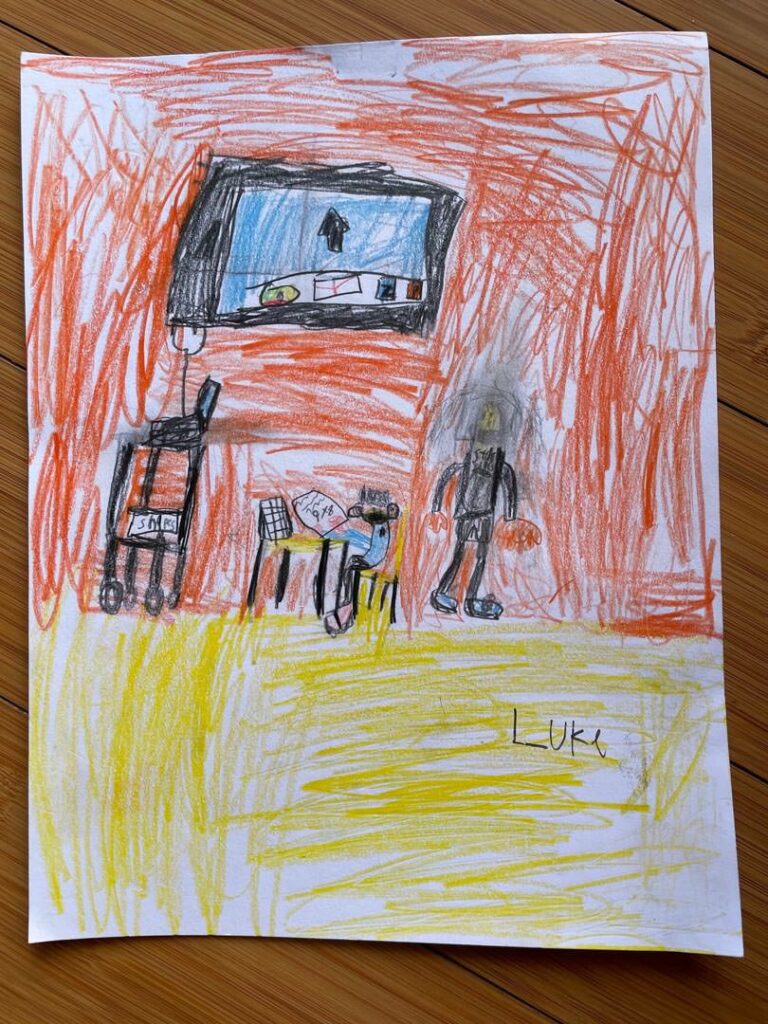 AT&T Homework Gap Hotspots
Thanks to a grant from AT&T, we have hotspots available to bridge the gap of educational access. They are for keiki who are:
1) in foster care
2) experiencing homelessness
3) speak English as their second language
4) have a disability
5) are eligible for the Migrant Education Program or
6) an at-risk student who is disconnected from traditional education opportunities.
If your keiki qualifies and you would like to sign up, or if you know someone who could use this, please share with them.