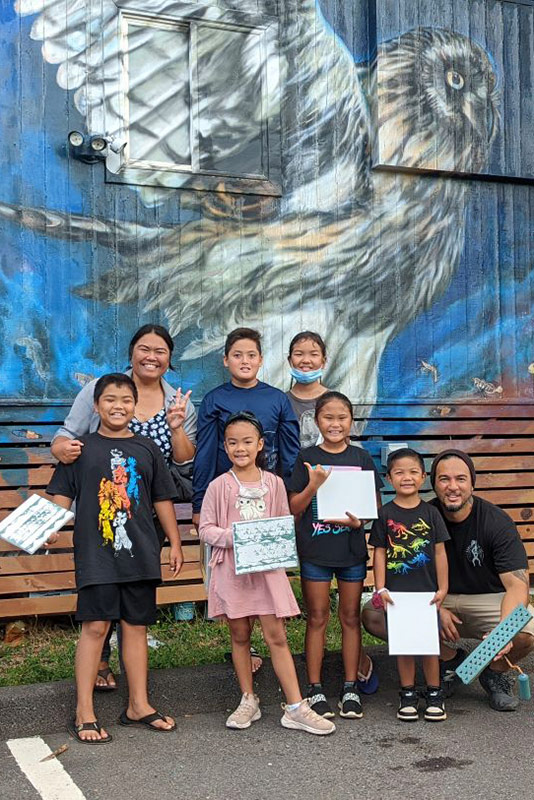 Tammy Tanaka
Executive Director
In 2011, Tammy moved back home from Japan and googled teaching jobs on Maui when, as fate would have it, Hui Malama Learning Center appeared at the top of the list. On her first day of work, she was asked to look through some books that were going to be donated to see if there was anything she'd like to keep. There were three copies of a textbook that looked familiar to her, and when she opened the first one, there was her name. It was the same copy she had used in intermediate school. Since that day, Tammy has known that she belongs at Maui Hui Malama and has always believed that each youth and their 'ohana who have spent time at Maui Hui were meant to come to their door, too.
So how is Tammy qualified for this position?
Although Tammy has 20 years of working in education in both the U.S. and Japan and many years of experience in program management, communications, and human resources, she would tell you that her most important credential is that she was born and raised in Happy Valley to a farmer dad and state worker mom who believed in the youth of their community and provided opportunities and support to those who had neither.
Tammy is extremely grateful to be a part of the Maui Hui Malama 'ohana and for the opportunity to continue the kind of give-back work she grew up watching her parents do.
In her free time, Tammy loves to go fishing and on "bikiventures" with her son, Luke Hibiki Kealaula.
"Tammy has always been an unseen leader in the nonprofit world. Her dedication to Maui Hui Malama, her relationship with clients, and her ability to learn quickly and deliver quality work makes her an amazing fit as Executive Director for this organization. I foresee the community gaining an insurmountable number of positive outcomes while she's in this Executive Role. It's been a pleasure working with her for the past 3 years. I'm very excited for this organization and the things they will accomplish."
— Chelsie Evans, former Executive Director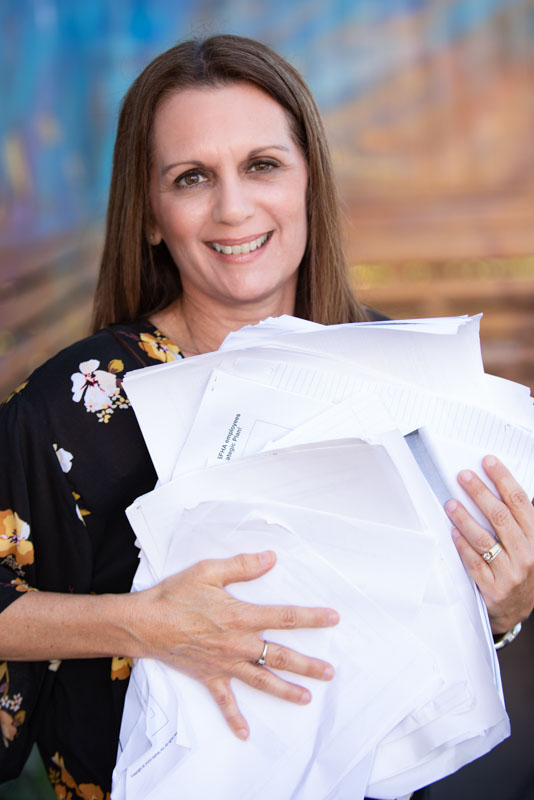 Robyn Delima
Operations Manager
Robyn was born and raised on the island of Maui and has worked in the banking and non-profit sectors for more than 25 years. She is married and has two children. In her spare time she enjoys spending time with her family, traveling, reading and watching Hallmark movies.
What she enjoys most about working at Maui Hui Malama is being able to help clients overcome challenges that they never thought they could overcome and seeing the smile on their faces when they are able to accomplish something they once believed was not possible.
"Robyn is the glue of Maui Hui Malama. She tolerates the team's outlandish ideas and keeps our world in order.
Far too many times throughout the day one of us will say, 'Robyn, have you seen the…' This organization runs at an optimal organizational level because of Robyn's skills and talents.
And the award of "Keeping the world with their heads on straight goes to… Robyn Delima!'"
— Chelsie Evans, Executive Director
"I started calling Robyn "Mama Robyn" as a half-joke years ago because she is the kind of mom you'd see on those old TV shows where they always pick up their kids on time, taxi them to all their practices and appointments, shop, cook, do laundry, and look perfectly put-together throughout all the chaos.  In reality, she is that, and more.
She is a diligent and reliable worker, a supportive team member and friend, and has much compassion for the kids that we serve. She and her husband both come from humble backgrounds, yet they are a great example of how to care for each other and your family while still caring for others."
— Tammy Tanaka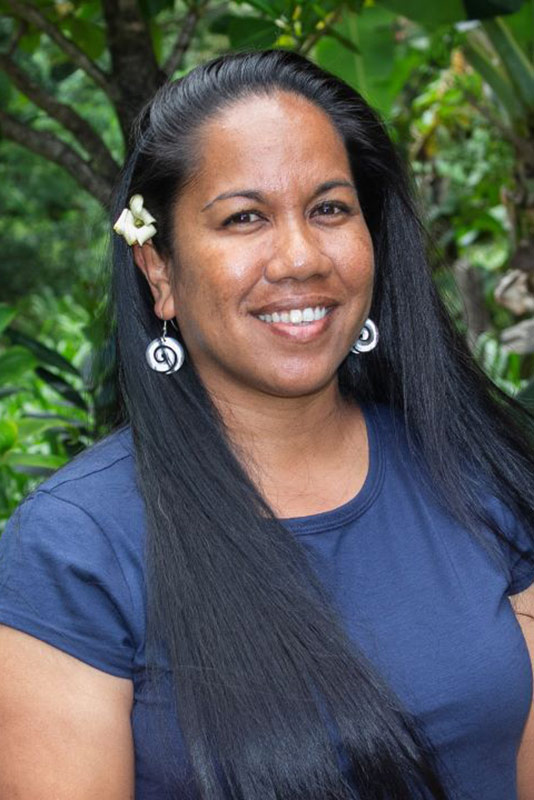 Daisha-Ann Aea
Program Manager
Daisha-Ann Aea was born on Molokai and moved to Maui at the age of 14. At 16 she became a teen mom and later, as an adult, realized how important it was to find that one person in our community who would lend a helping hand when she needed it most. This experience inspired her to work with at-risk youth and families for over 10 years at Child Welfare Services, Child and Family Services, and Maui Safehouse for Boys where she gained a lot of knowledge and tools that have helped her serve our community.
Daisha believes it takes a village to raise a child, and even though there are so many barriers we face everyday, she intends to help where she can. Having worked alongside Maui Hui Malama for over 10 years, Daisha couldn't be more excited to be a part of the Maui Hui Malama team. She truly believes that education comes in many forms and is so vital for our keiki. She also believes that those who serve our community play a huge part for our future generations, and she cannot express how privileged she is to have this opportunity to be a support to Maui's youth.
In her spare time, Daisha enjoys driving around Maui and taking in the sites. For self-care, she enjoys journaling and finding good deals at garage sales. Her message to everyone is that self-care is very important, so always remember to please be kind to yourself and those around you.
Daisha looks forward to working with all of you!
ʻAʻohe hana nui ke alu 'ia (No task is too big when done together)
"Daisha is the piece of the puzzle that makes our team complete. With her natural leadership and coaching skills, ability to connect and communicate with everyone she meets, and integrity, self-awareness, and gratitude, Daisha brings the balance of empathy and drive that is needed to support our youth and their families and our Maui Hui Team."
— Tammy Tanaka, Executive Director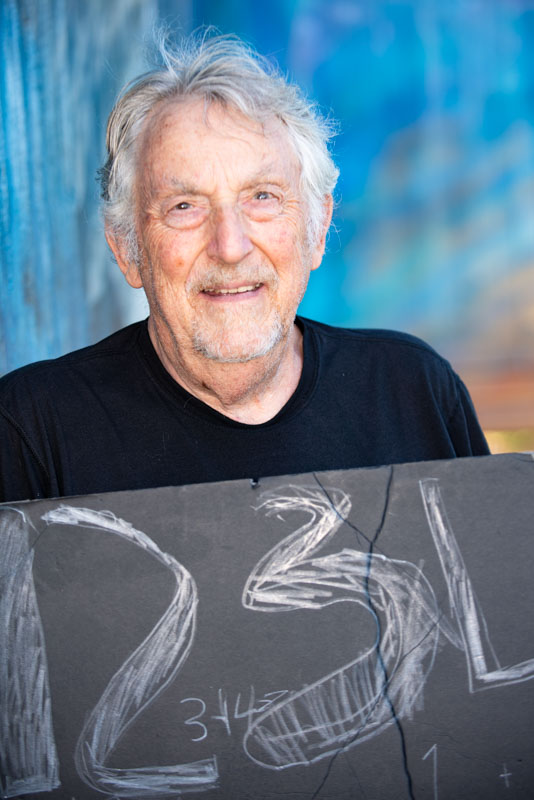 AJ Buchter
Math Tutor
"AJ walks around with a history and a wealth of knowledge that anyone would be lucky to learn about. I feel like people should pay A LOT of money just to have a half hour conversation with AJ.
He delivers math skills to students who hate math like he's skipping in the park. I'd like to give AJ the award of  'Knows Way More Than You.'"
— Chelsie Evans, Executive Director
"Officially, AJ is our math tutor, but unofficially, he's our "Hui Malama Treasure." He once showed me his birth certificate. He was born in Germany and lived there during World War II…and has stories to go with it. Another one of my favorite AJ stories is of the time he made his way through a sea of African-American people to ask Muhammad Ali to sign a portrait he had drawn of him.
It's a story of human connection and courage I'd like all of our youth to hear. Oh, and on another note, though he may seem very calm and reserved, don't be fooled—AJ has a wild side and has seen most of the greatest rock stars live in concert.  Yeah, that's AJ—a kind gentleman with a little bit of rock in him."
— Tammy Tanaka
"The keiki that come here enjoy learning math with Kumu AJ, he teaches it in a way that's easy to understand."
— Robyn Delima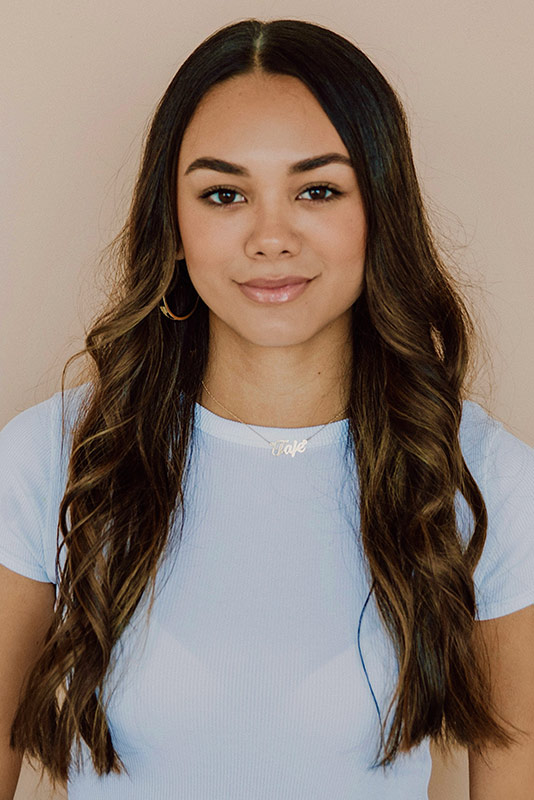 Arley Coelho
Tutor
Born and raised on the island of Maui, Arley has a deep love for her home. On the weekends, she can be found lying in the sand in Kihei or watching the sunset in Kula. Her perfect day would consist of surfing as the sun rises, spending time with her friends, and barbecuing with her family.
Above all, Arley is a fulltime student in college. While she attends school in Utah, Arley is pursuing a Bachelor of Science degree. She hopes to touch the lives of many in all that she does and has a strong desire to help anyone she can.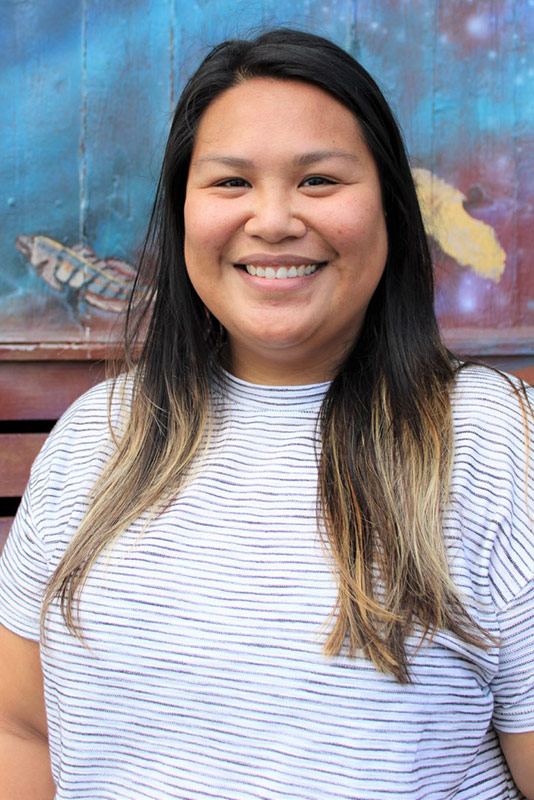 Kathleen Batulayan
Tutor
Kathleen was born and raised here on the beautiful island of Maui where she is currently a fourth grade teacher and loves her work. She knew she wanted to be a teacher since her hanabata days and has always wanted to help others and make a difference in her community.
She is so thankful that she is living out her dreams and loves working with children of all ages. She feels it's a joy being around them and loves listening to all of their different stories! She never gets any two stories that are the same, and they keep her feeling young. Kathleen will tell you that she truly is a kid at heart.
When she's not working, you can catch Kathleen at the beach sunbathing with her toes in the sand, out with her mom or friends, stuffing her face at some local restaurant (she loves food!), or in bed catching up on some sleep. She also enjoys watching random TV shows, anime, and movies, especially ones from Disney, Pixar, and Marvel. Kathleen also enjoys listening to music and loves a good pun! She is truly GRATE-ful for the opportunity to be a part of the Maui Hui Malama 'ohana.
"Kathleen's sunny personality and unending patience is a gift she shares with our Maui Hui Malama keiki. She takes the time and care to ensure that each keiki understands their work and is able to build tools and skills that help them grow and be successful in their learning. Most of all, she is positive and encouraging, and she helps them to build grit and never give up."
— Tammy Tanaka