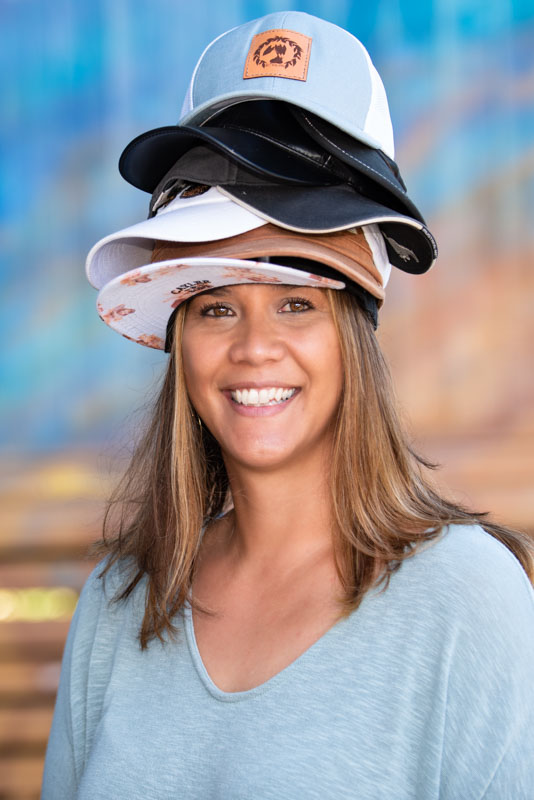 Chelsie Evans
Executive Director
Chelsie spends most of her time as a chauffeur, really bad chef, and pain in the side to her 3 children. When not doing those things Chelsie has served in the nonprofit world for over 15 years including her role as the Director of Youth Services here at Maui Hui Malama in 2005
Born and raised on the island of Maui with generational roots deep in Molokai, Chelsie has a love for our 'aina, it's people, and the 'ano of this place. She believes she was born to serve Hawaii's most vulnerable and takes her kuleana to our people with extreme regard.
Mahalo nui to all of those who have taught and grown Chelsie to the space she takes today. She hopes she can deliver even a portion of what those that came before her have delivered.
"One of my favorite quotes, that I often share with kids, is by Robert Louis Stevenson. 'Quiet minds cannot be perplexed or frightened but go on in fortune or misfortune at their own private pace, like a clock during a thunderstorm.' That's Chelsie. She never gives up. Where others would probably put their heads down, run (or walk) away, and hide or cry, Chelsie stands firm and true to herself and her word, in both her personal and professional lives.
She is full of integrity and grit, yet very kind, thoughtful, and empathetic–a great role model for our youth. She invests in us (her employees) by looking for career development opportunities and promoting self-care. And though she works long, hard hours and wears many hats, she is always positive and focused. Chelsie is an outstanding boss who leads by example and inspires us to be our best selves."
— Tammy Tanaka
"Chelsie is always so positive and calm even when things get crazy."
— Robyn Delima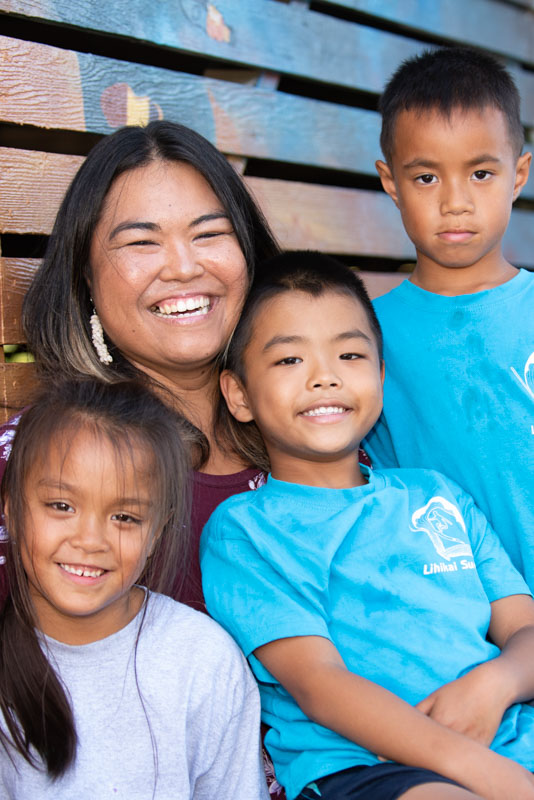 Tammy Tanaka
Program Manager
From studying streamlife in Honomanu, to caring for kalo in Waihe'e, and competing poetry contests on O'ahu, Tammy is continuously coordinating unforgettable experiences for Maui Hui Malama's youth. No matter what she is challenged with, Tammy's goals are simple—to meet each youth where they are, to encourage and support them to try new things, and to make sure they understand that they belong to the Hui Malama 'ohana.
So how is Tammy qualified for her job?
She would tell you that her most important credential is that she was born and raised in Happy Valley to a farmer dad and state worker mom who believed in the youth of their community and provided opportunities and support to those who had neither.
Tammy is extremely grateful to be a part of Maui Hui Malama and for the opportunity to continue the kind of give-back work she grew up watching her parents do.
In her free time, Tammy enjoys going on "biki" ventures with her son, Luke Hibiki Kealaula. She also loves hearing him laugh and watching him play and grow up with his "Hui Lama" friends.
"Tammy can fill a room with contagious laughter in a second. To be able to bring such positive energy while delivering such highly skilled services as a Program Director is much valued here at Maui Hui Malama.
She has impacted the lives of many youth. This has caused a ripple effect of strong skills and cohesiveness throughout our community. If I ever had the chance to present Tammy to the world, I would give her a big pretty trophy with 'Crazy, Awesome, Community Contributor.'"
— Chelsie Evans, Executive Director
"Tammy is so creative and manages to make learning fun."
— Robyn Delima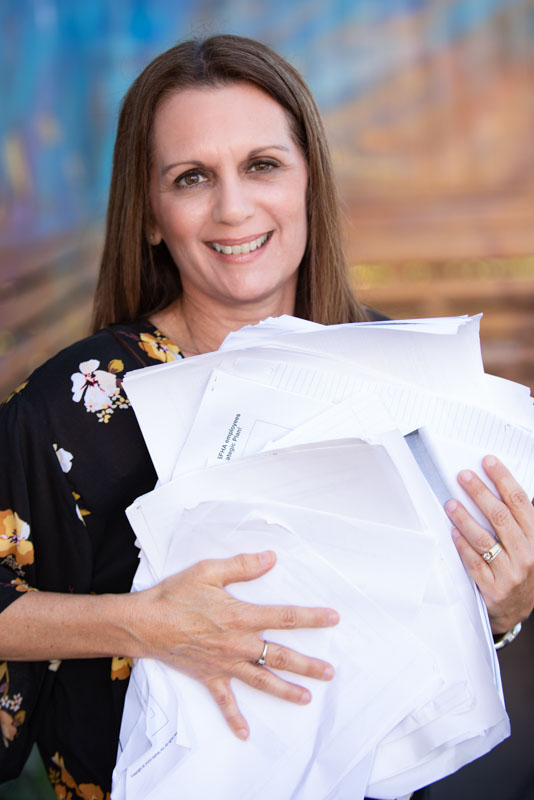 Robyn Delima
Operations Manager
Robyn was born and raised on the island of Maui and has worked in the banking and non-profit sectors for more than 25 years. She is married and has two children. In her spare time she enjoys spending time with her family, traveling, reading and watching Hallmark movies.
What she enjoys most about working at Maui Hui Malama is being able to help clients overcome challenges that they never thought they could overcome and seeing the smile on their faces when they are able to accomplish something they once believed was not possible.
"Robyn is the glue of Maui Hui Malama. She tolerates the team's outlandish ideas and keeps our world in order.
Far too many times throughout the day one of us will say, 'Robyn, have you seen the…' This organization runs at an optimal organizational level because of Robyn's skills and talents.
And the award of "Keeping the world with their heads on straight goes to… Robyn Delima!'"
— Chelsie Evans, Executive Director
"I started calling Robyn "Mama Robyn" as a half-joke years ago because she is the kind of mom you'd see on those old TV shows where they always pick up their kids on time, taxi them to all their practices and appointments, shop, cook, do laundry, and look perfectly put-together throughout all the chaos.  In reality, she is that, and more.
She is a diligent and reliable worker, a supportive team member and friend, and has much compassion for the kids that we serve. She and her husband both come from humble backgrounds, yet they are a great example of how to care for each other and your family while still caring for others."
— Tammy Tanaka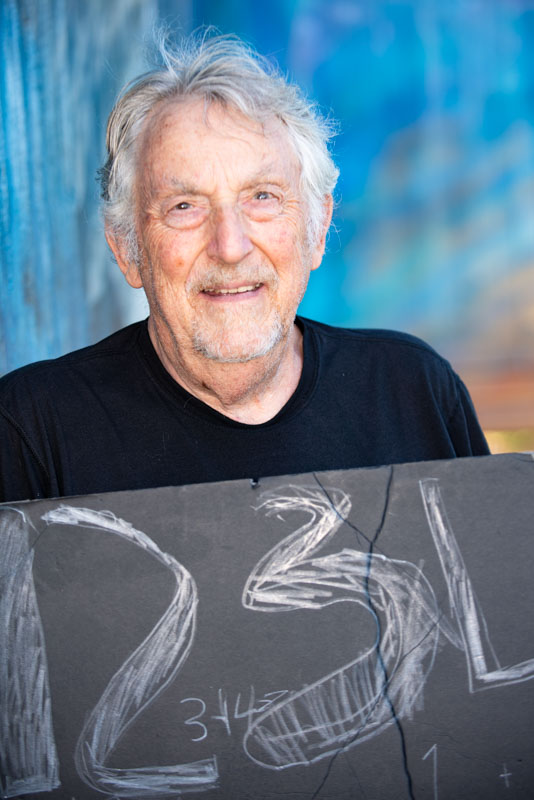 AJ Buchter
Math Tutor
"AJ walks around with a history and a wealth of knowledge that anyone would be lucky to learn about. I feel like people should pay A LOT of money just to have a half hour conversation with AJ.
He delivers math skills to students who hate math like he's skipping in the park. I'd like to give AJ the award of  'Knows Way More Than You.'"
— Chelsie Evans, Executive Director
"Officially, AJ is our math tutor, but unofficially, he's our "Hui Malama Treasure." He once showed me his birth certificate. He was born in Germany and lived there during World War II…and has stories to go with it. Another one of my favorite AJ stories is of the time he made his way through a sea of African-American people to ask Muhammad Ali to sign a portrait he had drawn of him.
It's a story of human connection and courage I'd like all of our youth to hear. Oh, and on another note, though he may seem very calm and reserved, don't be fooled—AJ has a wild side and has seen most of the greatest rock stars live in concert.  Yeah, that's AJ—a kind gentleman with a little bit of rock in him."
— Tammy Tanaka
"The keiki that come here enjoy learning math with Kumu AJ, he teaches it in a way that's easy to understand."
— Robyn Delima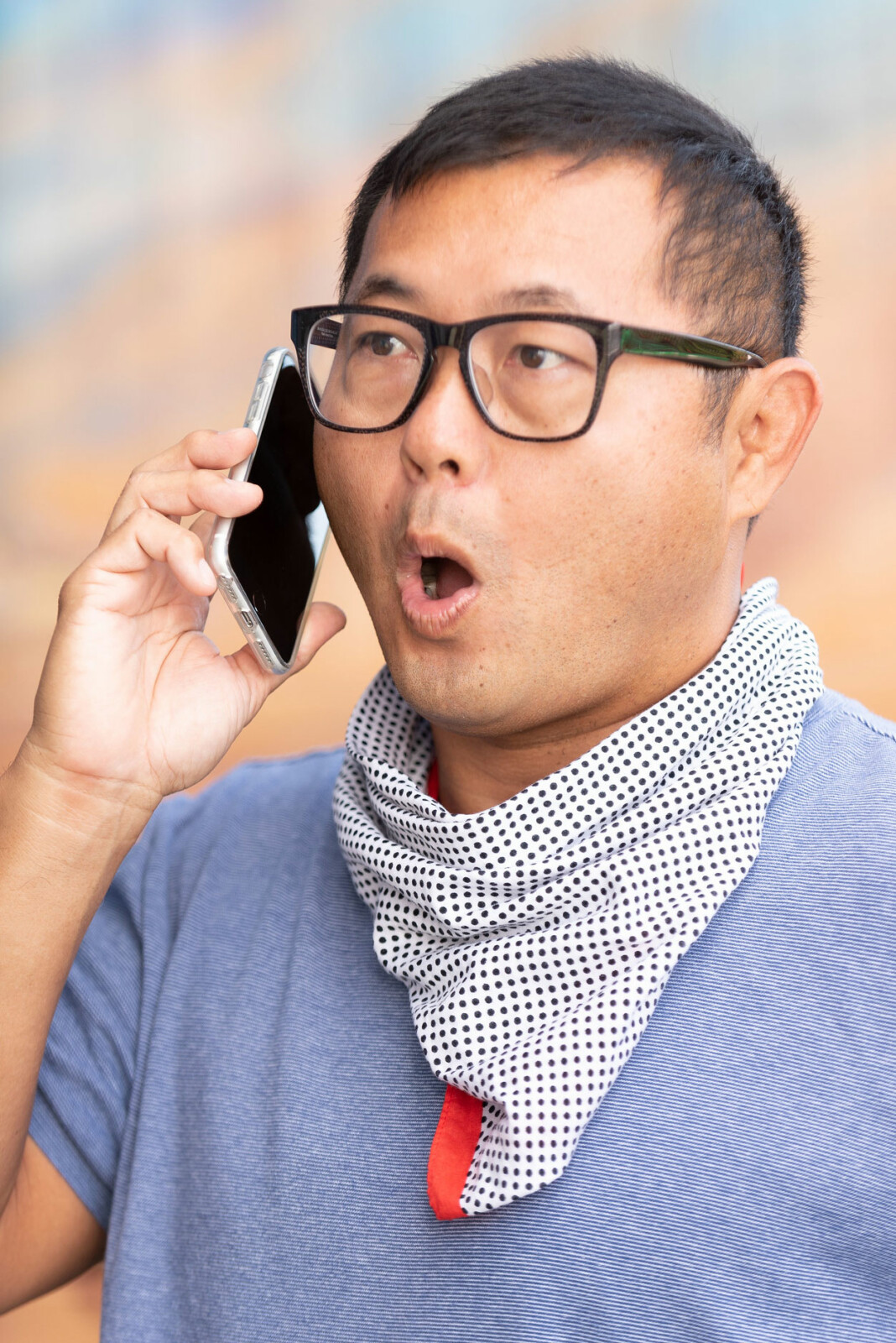 Kei Hayashi
Problem Solver/Case Manager
Kei was born in Tokyo, Japan and lived in London, LA, Seoul, and Honolulu before moving to Maui in 2016. Prior to joining Maui Hui Malama, he worked as school counselor in public and private schools where he gained experience in personal, high-risk, and college guidance. He appreciates Maui Hui Malama's intimate, collaborative, and compassionate service to the community and enjoys working closely with community partners and client families.
As casework and problem-solver, he is dedicated to establishing genuine relationships with all clients, empowering their true potential, and always advocating for their best interests. When he is not attending zoom meetings or revising client personal plans, you can find Kei surfing (small waves), running, or reading.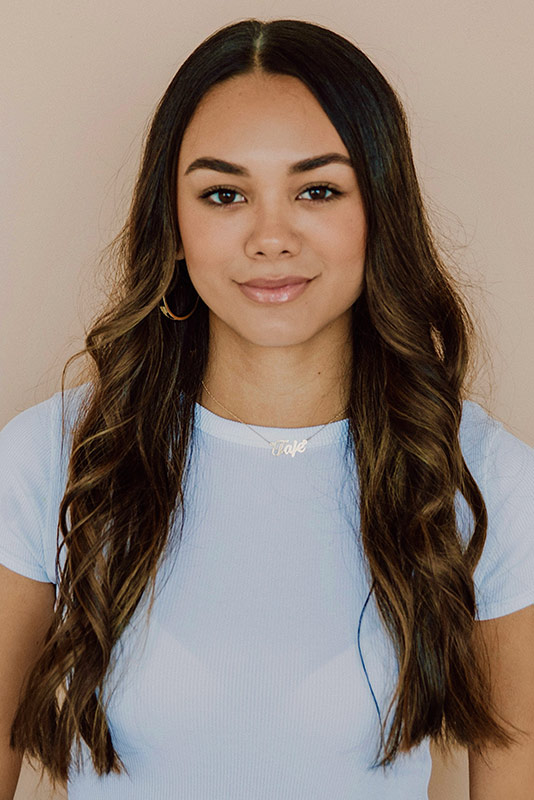 Arley Coelho
Tutor
Born and raised on the island of Maui, Arley has a deep love for her home. On the weekends, she can be found lying in the sand in Kihei or watching the sunset in Kula. Her perfect day would consist of surfing as the sun rises, spending time with her friends, and barbecuing with her family.
Above all, Arley is a fulltime student in college. While she attends school in Utah, Arley is pursuing a Bachelor of Science degree. She hopes to touch the lives of many in all that she does and has a strong desire to help anyone she can.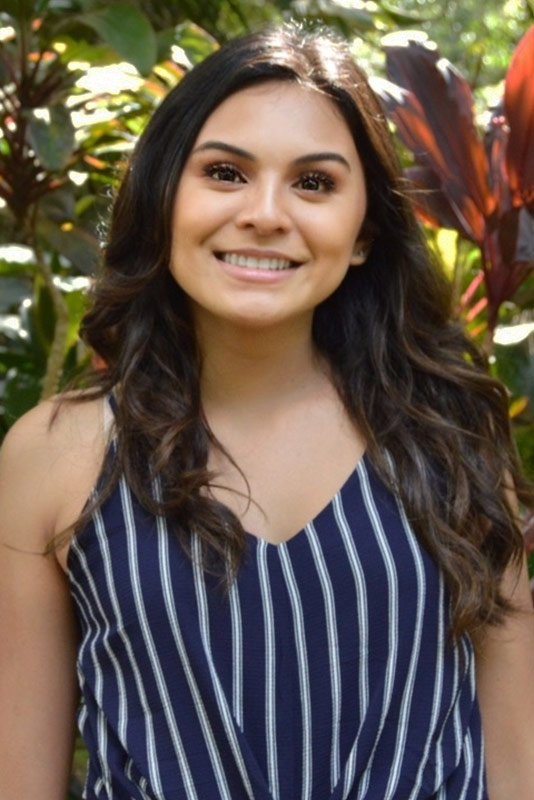 Jadelyn Carillo
Tutor
With a strong passion for math, Jadelyn has started her journey towards a math degree and aspires to become a math teacher at Kamehameha Schools Maui. She continues to deepen her passion for math while attending the University of Hawaii Maui College and plans to continue her math journey at a 4-year university.
When she's not doing math, Jadelyn enjoys going to the beach with her friends, eating lunch with her family, or playing video games. Ultimately, Jadelyn's goal is to help students find their passion for math in any way she can. She's learned that it's not about the subject but about the teacher, and she aspires to inspire many students to love math.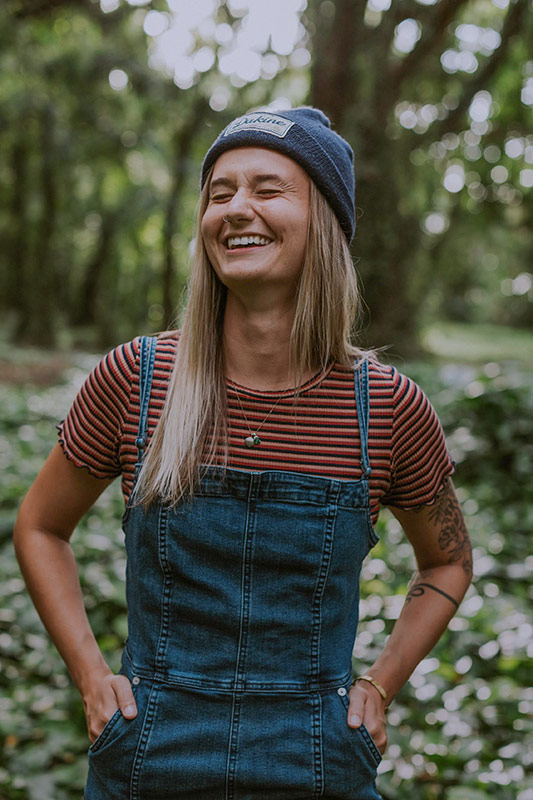 Laihha Organna
Youth Entrepreneurship Coordinator
Before moving to Maui, Laihha worked in the Sustainability Education field in Oregon as she pursued a degree in Geography. Through her many mentorship and teaching roles, she found herself most passionate about helping young people develop the confidence and skills needed to pursue their educational and career dreams.
This passion and her own entrepreneurial spirit as a freelance illustrator/ graphic designer, led her to Maui Hui Malama, where she is now the Youth Entrepreneurship Coordinator. Her favorite part is witnessing the student's "aha!" moments when they do something they are proud of. Allowing the ethics of permaculture to guide her work – Earth Care, People Care, Fair Share; she believes that true sustainability begins by caring for our local community.
Outside of these passions, Laihha is an avid surfer and roller skater. You can be sure to find her either in the waves or on wheels. When rest days come around, she is drinking too much coffee and working on her surf- inspired illustrations.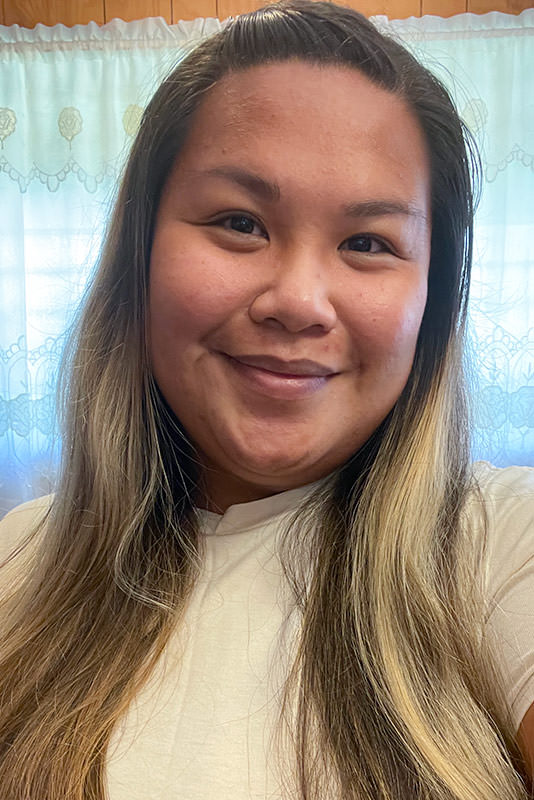 Kathleen Batulayan
Tutor
Kathleen was born and raised here on the beautiful island of Maui where she is currently a fourth grade teacher and loves her work. She knew she wanted to be a teacher since her hanabata days and has always wanted to help others and make a difference in her community.
She is so thankful that she is living out her dreams and loves working with children of all ages. She feels it's a joy being around them and loves listening to all of their different stories! She never gets any two stories that are the same, and they keep her feeling young. Kathleen will tell you that she truly is a kid at heart.
When she's not working, you can catch Kathleen at the beach sunbathing with her toes in the sand, out with her mom or friends, stuffing her face at some local restaurant (she loves food!), or in bed catching up on some sleep. She also enjoys watching random TV shows, anime, and movies, especially ones from Disney, Pixar, and Marvel. Kathleen also enjoys listening to music and loves a good pun! She is truly GRATE-ful for the opportunity to be a part of the Maui Hui Malama 'ohana.
"Kathleen's sunny personality and unending patience is a gift she shares with our Maui Hui Malama keiki. She takes the time and care to ensure that each keiki understands their work and is able to build tools and skills that help them grow and be successful in their learning. Most of all, she is positive and encouraging, and she helps them to build grit and never give up."
— Tammy Tanaka