Spring into Gratitude
With the last quarter of the school year here, we took some time to reflect on our past year and talk story with our Maui Hui Malama 'ohana about our programs and services. One theme that ran through each conversation was gratitude–gratitude for the services we are able to provide and most of all, for the people behind them.
Education
"Arley has helped me a lot. I have a lot of work to do on my own to turn in so that I can pass my classes and a lot of the math work I don't know how to do. When I first heard I was going to get tutoring I thought I'd only have it for one day a week and wasn't sure how I was going to get everything done on my own because there is so much I don't know and right now I have to do distance learning but don't have a teacher. I'm very glad I have Arley as my tutor. Thank you Arley."-Wesley H.
"I'm grateful for the time Jade takes to help me with my homework. She takes the time to answer any of my questions and I'm very grateful for her kindness."-Makayla N.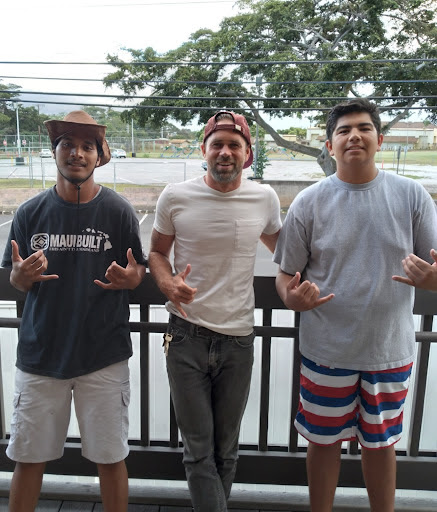 "I appreciate my volunteer tutor, Uncle Layne. He helps me to study for my HISET (test) prep and always is supportive and shares helpful life advice and stories with me. Not only is he super smart and can answer my questions, he is understanding and will take the time to go over information with me when I don't understand. I used to be embarrassed when I didn't understand things the first time, but Uncle Layne doesn't make me feel bad and just tries to find other ways to explain things so I understand."-Skyson K.
"Uncle Layne puts in extra time for us. If I don't understand a lesson, he takes the time to explain it in a way that I will understand. He breaks everything down into pieces to make everything easier for me to understand, and he is a good role model because he started off with basic jobs then studied hard and became an archaeologist. So we know that we can work hard and do more later in life."-Owen S.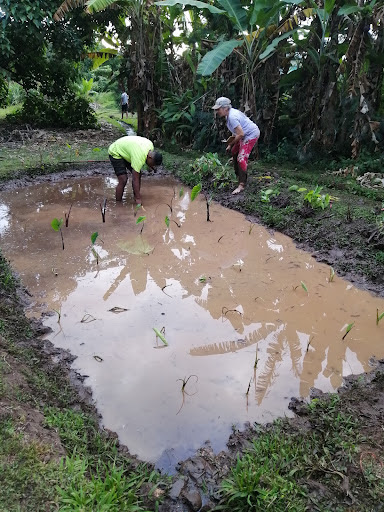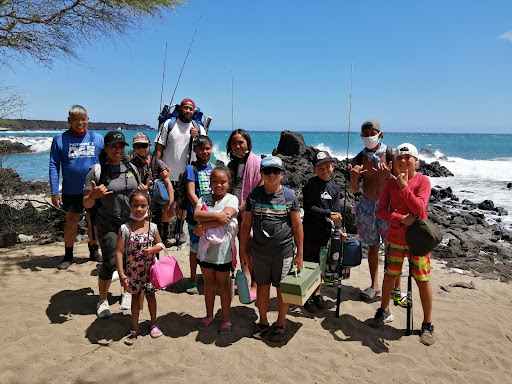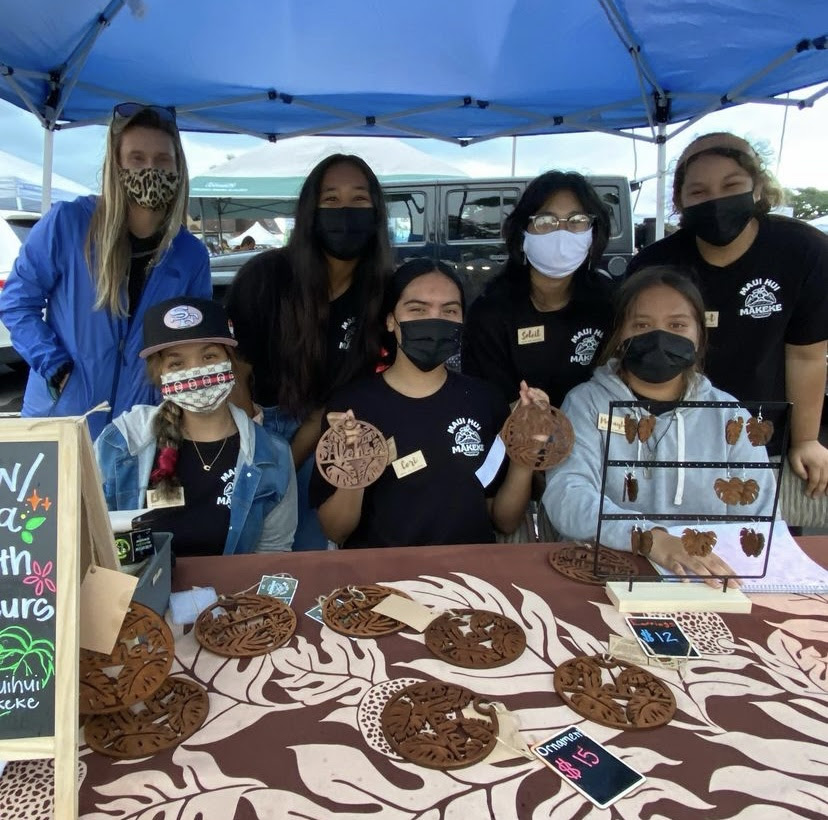 Youth Entrepreneurship Program
"I chose to join the Youth Entrepreneurship Program with Maui Hui Mālama to broaden my horizons in the options and knowledge of a career. The most important thing I learned from this program was budgeting and aligning my moral values with my career choice. The program prepared me for the future in saving my money while also focusing on my goals. It also helped me to understand what I wanted to for work and making sure it aligns with my passions. Now that I have graduated from the program, I am a swim instructor and lifeguard and I really enjoy it. I would recommend this to other youth to join the program to be more prepared for adulthood and their next steps in life. Hui Mālama has done a really great job at keeping their business thriving through all of COVIDʻs turns and uncertainty." – Mahealani Dunn
"I am very happy to be a part of this program. The program has taught me social skills and time management and I am hoping I can use those skills in finding future jobs." – Lhaia Haunga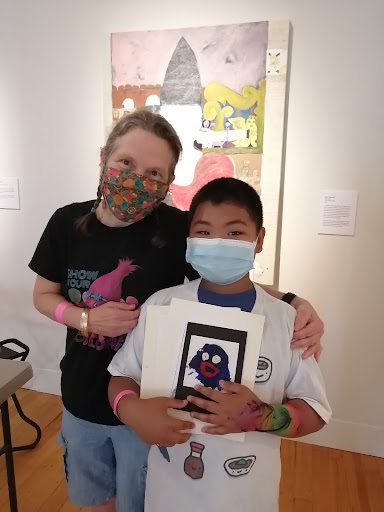 Art
"Thanks to Kumu Nancy and Uncle Noble, Biki now enjoys doing art in his free time and has the confidence to share his art with me and other people. He makes his own cards and posters for people's birthdays, chooses to draw in his free time, and loves to display all of his "masterpieces" on his room wall and in our living room. It makes my heart happy when I see him working on his art and using the skills he's learned from Kumu Nancy and Uncle Noble."-Tammy T.
Food Bank Shopping"

Thank you so much for this food bank shopping. It's really helped us get through some tough times. My husband and I were both laid off during the pandemic, and even though he's gotten another job, I'm still looking. This food has really helped our 'ohana out."-MHM Parent
Announcements
AT&T Homework Gap Hotspots
Thanks to a grant from AT&T, we have hotspots available to bridge the gap of educational access. They are for keiki who are:
1) in foster care
2) experiencing homelessness
3) speak English as their second language
4) have a disability
5) are eligible for the Migrant Education Program or
6) an at-risk student who is disconnected from traditional education opportunities.
If your keiki qualifies and you would like to sign up, or if you know someone who could use this, please share with them.