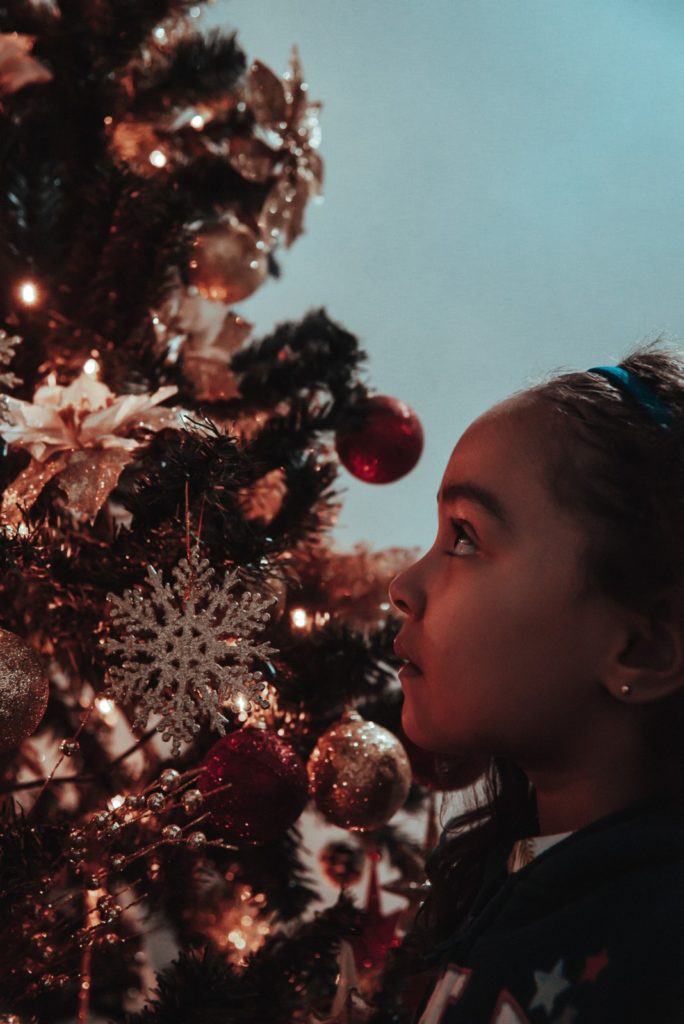 With all of the cheer and excitement of Santa coming to town with presents and extra candy canes, it's hard to imagine that the wonder of the holidays could have a negative impact on a child's education. As adults, we try our best to make this time of year special for our youth. After all, how can the holidays be anything but amazing?
Let me tell you, though, these days can do a number on them.
Among our staff here at Maui Hui Malama, we have over 80 years of experience in working with youth during the holidays and have witnessed how barriers to educational goals are not always limited to what happens in the classroom. Often, the most negative effects on a child's education stem from out of school difficult situations that can suck the desire to learn right out of even the most education-focused child.
If you would, indulge me for a minute and wander through the minds of our youth during this holiday season.
Makani: Mommy, can you sing me a Christmas song on the way to school?
Parent: "Sure sweetie. Here comes Santa Claus, here comes Santa Claus, right down Santa Claus Lane. He doesn't care if you're rich or poor, he loves you just the same. Santa Claus knows we're all God's children, that makes everything right. So fill your hearts with Christmas cheer, 'cause Santa Claus comes tonight! Here comes San…"
Makani: Wait! If Santa doesn't care if you're rich or poor, how come some poor children don't get gifts? And how come if we're all God's children, some children have to be poor?
Parent: Okay, we're here. Hurry and put on your backpack. You don't want to be late! I hope you have a wonderful day. I love you.
Makani's Thoughts Throughout the Day:
Sometimes Tommy doesn't have lunch.
Maybe that's because he's poor.
Maybe God doesn't love him and doesn't let Santa come to his house.
That's weird. Tommy is so nice. Why wouldn't God like him?
Maybe he doesn't go to the right church.
Makani in Class: "Hey, Tommy! What church do you go to?"
Teacher: "Makani, that is not what we are talking about during morning circle. Please stay on task."

The thoughts keep going. During math, during recess, during social studies. Our keiki are becoming more aware of social and political climate than before. System level issues are no longer things that only adults with college degrees talk about. Children are now, more than ever, inquisitive and mindful of how life can be so different from their peers who seem to not be so different on the playground.
What can we do to help our keiki minimize the holiday thoughts that prevent them from being present in school?
Be mindful of the commercialization of the holidays. No matter your religious beliefs, it's hard for anyone to say that Christmas hasn't turned into a money making wonderland and that the advertising of it can talk about things that may not necessarily be healthy for our keiki.
Be open about life's reality as appropriate for your keiki's age. Your child may wonder why he or she didn't get their most requested gift last year and connect that experience with not being loved by God or Santa or whomever it is they look up to. If they have questions about this, not answering can create answers in their head that would be worse than the real answer itself.
Help your child become a solution to an issue they may be concerned about. Find a non-profit that helps to serve a cause that's important to them. Volunteer, offer a donation in place of a child's present, or provide gifts for children who may be in need. Better yet, schedule a connection with these places throughout the year and let your child know that Christmas isn't the only time he or she can be a part of bettering our community. One of the biggest joys in a child's life is being a part of something bigger than his or herself. 
This Christmas, gift your child with memories and experiences that will last far beyond toys and have a much more positive impact on their well being and education.
Photo by Cleyder Quiroz from Pexels