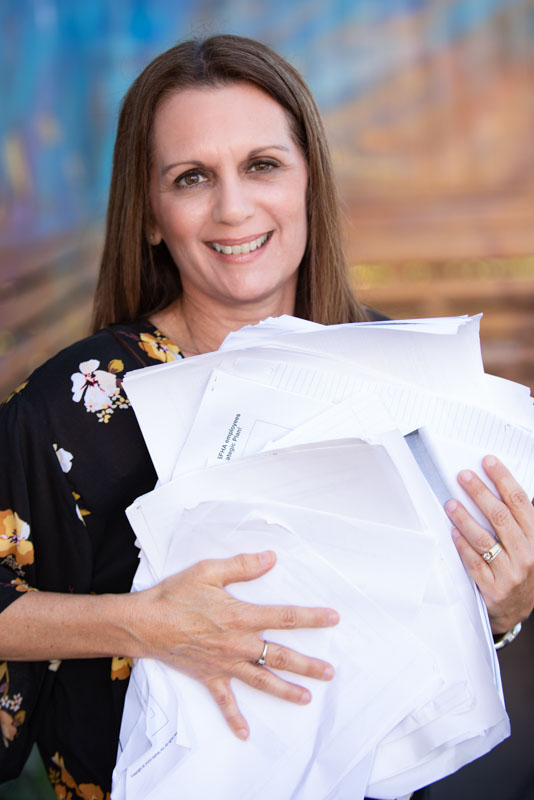 Robyn was born and raised on the island of Maui and has worked in the banking and non-profit sectors for more than 25 years. She is married and has two children. In her spare time she enjoys spending time with her family, traveling, reading and watching Hallmark movies.
What she enjoys most about working at Maui Hui Malama is being able to help clients overcome challenges that they never thought they could overcome and seeing the smile on their faces when they are able to accomplish something they once believed was not possible.
"Robyn is the glue of Maui Hui Malama. She tolerates the team's outlandish ideas and keeps our world in order.
Far too many times throughout the day one of us will say, 'Robyn, have you seen the…' This organization runs at an optimal organizational level because of Robyn's skills and talents.
And the award of "Keeping the world with their heads on straight goes to… Robyn Delima!'"
— Chelsie Haunga Evans, Executive Director
"I started calling Robyn "Mama Robyn" as a half-joke years ago because she is the kind of mom you'd see on those old TV shows where they always pick up their kids on time, taxi them to all their practices and appointments, shop, cook, do laundry, and look perfectly put-together throughout all the chaos.  In reality, she is that, and more.
She is a diligent and reliable worker, a supportive team member and friend, and has much compassion for the kids that we serve. She and her husband both come from humble backgrounds, yet they are a great example of how to care for each other and your family while still caring for others."
— Tammy Tanaka
"Robyn is the calming force within our organization. It doesn't really matter how hectic or crazy the day is, when Robyn is there you know everything is gonna be okay!"
— Jonnette Santos