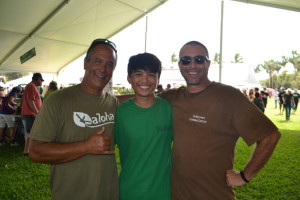 Through acting as a hub of community services, support to caregivers, and facilitator/liaison between other community providers, we are able to successfully coordinate holistic services so that youth practice positively contributing, performing and succeeding at home, school, work and community. Hui Malama prioritizes services to participants who have nowhere else to turn due to their highly negative experiences during elementary and middle school years, high absenteeism from school due to being 3-6 years behind their grade level and/or highly complicated personal and family situations.
Hui Malama takes referrals from state, county, community, and faith-based agencies – providing services to youth who have been deemed ineligible or excluded from other programs and activities. Due to the growing needs, complexity and severity of our most invisible and forgotten youth over the past two years, Hui Malama has increased the hours, comprehensiveness and breadth of our services to do whatever it takes to address participant needs and build on their strengths. Services are highly individualized and involve significant time and resources to convene, coordinate, and access a variety of supports and resources to create a continuum of support that scaffolds a lifetime of learning and development. Hui Malama, with other community resources, successfully re-integrates youth into public school, private school, online charter or to obtain their GED through the Adult school.
Please contact us via telephone (808 244-5911) or email contact@mauihui.org.