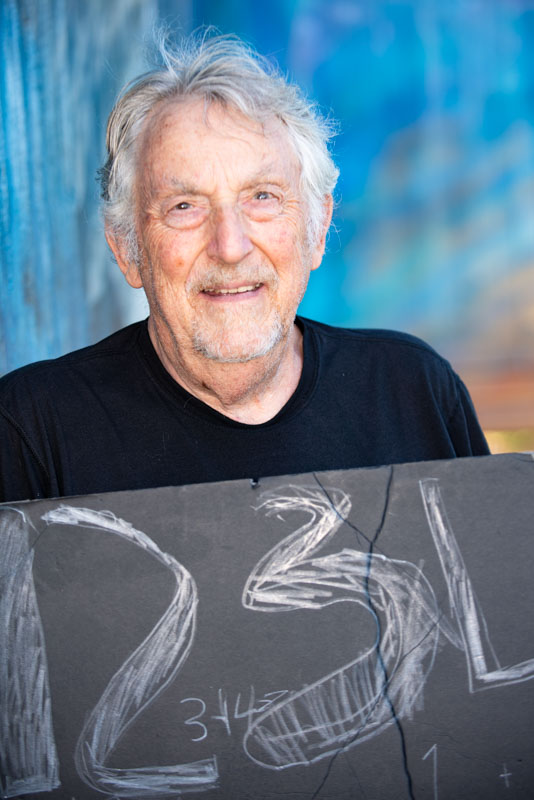 "AJ walks around with a history and a wealth of knowledge that anyone would be lucky to learn about. I feel like people should pay A LOT of money just to have a half hour conversation with AJ.
He delivers math skills to students who hate math like he's skipping in the park. I'd like to give AJ the award of  'Knows Way More Then You.'"
— Chelsie Haunga Evans, Executive Director
"Officially, AJ is our math tutor, but unofficially, he's our "Hui Malama Treasure." He once showed me his birth certificate. He was born in Germany and lived there during World War II…and has stories to go with it. Another one of my favorite AJ stories is of the time he made his way through a sea of African-American people to ask Muhammad Ali to sign a portrait he had drawn of him.
It's a story of human connection and courage I'd like all of our youth to hear. Oh, and on another note, though he may seem very calm and reserved, don't be fooled—AJ has a wild side and has seen most of the greatest rock stars live in concert.  Yeah, that's AJ—a kind gentleman with a little bit of rock in him."
— Tammy Tanaka
"The keiki that come here enjoy learning math with Kumu AJ, he teaches it in a way that's easy to understand."
— Robyn Delima